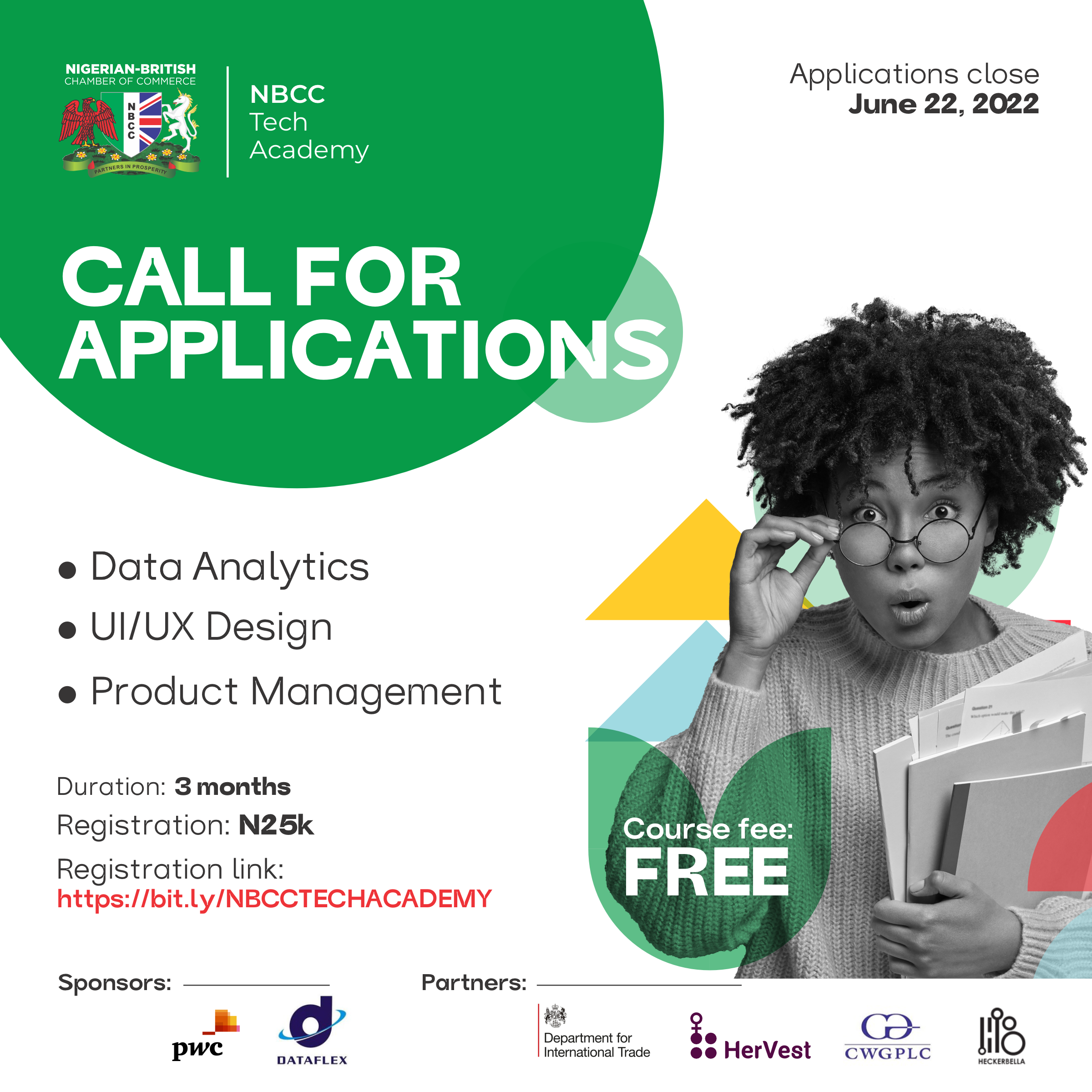 Do not miss out on this opportunity to begin a career in the Tech sector.

Get tutored in the following at no cost;
Data Analytics
UI/UX Design
Product Management

All you need to do is click on the link https://bit.ly/NBCCTECHACADEMY and register to join the Academy.

Registration Fee:
N25,000.

Applications close by June 22, 2022.

For more information, please contact Confidence Uguoagh via email at confidence.uguoagh@nbcc.org.ng or call 08169152517.