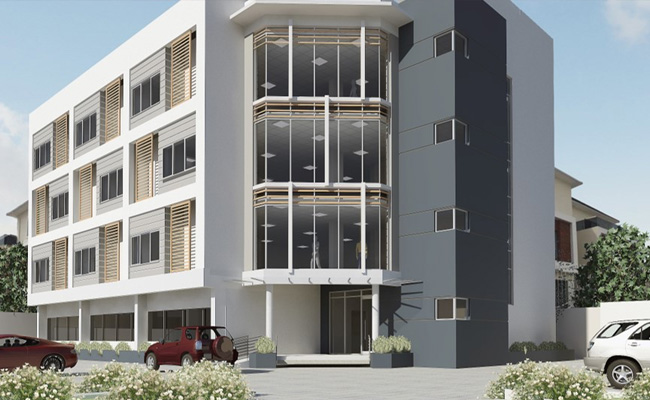 NBCC News
October 16, 2020
The Project Hope Complex, when completed in 2021 will serve as a trade facilitation hub to deepen the trade relations between Nigeria and the United Kingdom.
President of the Nigeria British Chamber of Commerce Mr. Kayode Falowo made this point at the formal launch of the 'Project Hope' Complex fundraiser, to mobilize funds to complete what will serve as the secretariat of the trade chamber.
According to him since 2015 when the project conceived, the complex became one of the key priorities of the chamber which will serve members, the business community and the entire public when it is completed.
Speaking further, Mr. Falowo said the complex will also feature an incubation hub that will catalyze innovation and enterprise development in the country.
Apart from the hub, he informed the members and stakeholders that the NBCC 'Project Hope' complex will also have a British Trade Desk, to enhance trade activities and provide information to investors interested in Nigeria.
Also, the facility will have a well-equipped library and data center encouraging research and development in the chamber, which is among the oldest in Nigeria.
Asiwaju (Dr) Michael Olawale-Cole, MFR, CON, Past President and Patron, NBCC Plaza Committee Chairman speaks to the ongoing NBCC Project Hope Partnership in his brief remarks said the complex will serve the globe and boost Nigeria's economic value.
Also giving his special remark at the event a former cabinet Minister Prince Julius Adelusi- Adeluyi, OFR, MNI described the NBCC as a clear example of bi-lateral partnerships should look like.
On his part, Mr. Peter Walker, the Honorary Life President of the NBCC believed 'Project Hope' was a light beaconing socio-economic transformation for Nigeria.
The Briton advocated talent management, skills acquisition, and human capital development for the next generation of Nigerians, who will become the great assets of the country.
The event was anchored by Ace Nigerian Comedian Atunyota Akpobome a.k.a Alibaba and featured various cultural displays and music interludes to mark the ceremony.
The NBCC Plaza 'Project Hope' is expected to be completed and commissioned by President Muhammadu Buhari, GCFR by March 2021.