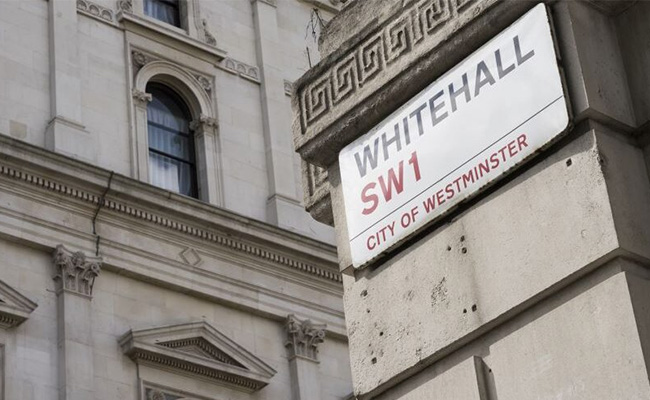 UK News
July 10, 2020
Liz Truss, Secretary of State for Trade, has written to fellow cabinet ministers to express concern about the UK's border plan for trade after the transition period finishes on 31 December 2020.
In a letter leaked to Business Insider yesterday (8 July), Truss says current plans pose the risks of smuggling, legal challenges from the WTO, undermining Northern Ireland's position in the UK customs union and damage to the UK's international reputation.
Truss wrote to the Chancellor Rishi Sunak and Michael Gove, who is leading government's no deal Brexit preparations, ahead of the publication of the UK's border operating model next week (13 July).
Gove last month told traders that checks will be introduced for goods coming into the UK in three phases, with customs declarations being required for all goods from July.
Government papers have also shown that a new 'Goods Vehicle Movement Service' is being developed to minimise disruption to goods moving over the Irish border at the start of next year.
In her letter, Truss voiced four major concerns about the plans as they stand. The government's proposed "staged approach" will leave the UK "vulnerable" to a legal challenge from the WTO, she wrote.
WTO members could argue that goods entering from the EU would be treated differently to goods imported from elsewhere. The 'Most Favoured Nation' principle says a country must operate the same tariffs and quotas on all countries with which it trades using 'WTO rules'.
Truss sought "assurances" that the plan would be able to deliver "full control" at ports by July 2021, and that "that plans are in place from January to mitigate the risk of goods being circumvented from ports implementing full controls".
Truss expressed concern that Northern Ireland's place in the UK customs union could be undermined if EU tariffs are applied to goods heading to the region by "default".
"I understand that the digital delivery of the dual tariff system (both EU and UK tariff) in Northern Ireland is a high risk and that HMRC are planning to apply the EU tariff as a default to all imports in NI on 1 January 2021," she wrote. The government has previously said tariffs would not be imposed, leading to an assumption from industry that a system will be in place to distinguish goods remaining in Northern Ireland and those crossing the border into the Republic of Ireland.
Truss signed off the letter saying: "We need to ensure that the UK border is effective and compliant with international rules, maintaining our credibility with trading partners, the WTO and with business."
Business leaders continue to call for more details of the government's plan for trade once the transition period – during which EU rules continue to operate for UK trade – finishes at the end of the year.
Marco Forgione, director general of the IOE&IT, said:
"The Secretary of State for International Trade raises some valid concerns about the future of our borders.
"Clarification on these issues is important to help ensure that trade continues as smoothly as possible. The Institute continues to work with businesses in the UK, Northern Ireland and Ireland to prepare for whatever new trade rules and systems are introduced next year."