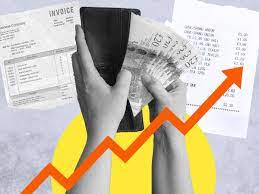 UK News
August 26, 2022
As the country waits for a new leader, the UK announced a significant 80% increase in energy and gas prices as the cost of living issue worsens ahead of winter.
According to the regulatory body Ofgem, the energy cap, which establishes pricing for customers without a fixed contract with their supplier, will climb to an average of £3,549 ($4,197) per year in October from the current £1,971 per year.
"This increase reflects the continued rise in global wholesale gas prices, which began to rise when the world was freed from the Covid pandemic and were even higher to record levels as Russia slowly cut off gas supplies to Europe," Ofgem said.
Inflation in the UK is already in double digits and is projected to reach 13 percent in the coming months due to runaway electricity bills.
Anti-poverty experts say nearly doubling the energy limit is likely to push millions of people into fuel poverty, forcing them to choose between heating or eating.
"I communicate with clients regularly and I know that today's news will be very disturbing for many."
The fund predicted that as many poor households rely on more expensive prepaid meters, thousands of people could be cut off completely from electricity.
French energy giant EDF has urged the government to double its energy support package for the British, and Philippe Commaret, its managing director for UK clients, told AFP the increase would be "catastrophic".
Source: https://newsachieve.com/