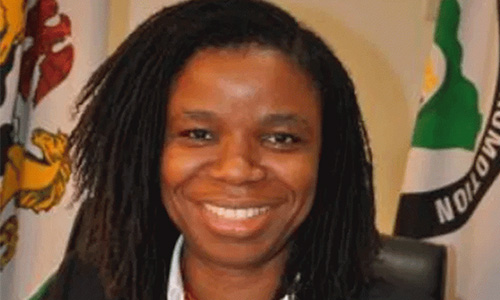 Latest News & Updates
May 11, 2021
The government must ensure that the right investment policies are created and clear all obstacles towards ensuring that both local and international investors don't just express passing interest in the economy but back investment announcements with action. James Emejo writes
Executive Secretary, Nigerian Investment Promotion Commission, Ms Yewande Sadiku, recently at the quarterly media interactive session, stated that investors had shown their willingness to invest a total of $8.41 billion in various sectors of the economy during the first quarter of year.
The revelation is particularly exciting, given the dearth of foreign portfolio inflows in recent times, as the impact of the COVID-19 pandemic takes its toll on global and domestic economies.
Amidst rising unemployment rate at 33.3 per cent, according to the National Bureau of Statistics (NBS), foreign capital injection to boost job creation had become inevitable for stimulate the economy.
Unfortunately, the investment announcements tracked by the NIPC are more of a wishlist, with no immediate impact.
According to Sadiku, although there's clear gap between announcements and investments, nonetheless, this "gives us a sense of who is looking at investing in Nigeria".
According to the report on investment announcements for Q1, the $8.41 billion investment prospects were tied to 15 projects spread across eight states of the federation with Bayelsa, accounting for $3.60 billion of the total share.
Delta, Akwa Ibom, Lagos and Bauchi followed respectively, recording $2.90 billion, $1.40 billion, $0.15 billion and $0.07 billion.
Interests were mostly indicated in the manufacturing, construction, mining and quarrying, electricity and agricultural sectors of the economy.
However, more disturbing for the country's economic managers is the fact that investment announcements had been on the decline in recent times, partly owing to the pandemic and unfavourable investment climate.
Investment potentials stood at $66.35 billion in 2017, rising to $90.89 billion in 2018, but declined to $29.91 billion in 2019, $16.74 billion in 2020 and $8.41 billion in Q1 2021.
Sadiku, however, noted that the decline may not be unconnected with security challenges in the country as well as a lot of issues relating to foreign exchange.
She pointed out that a more proactive, all of government approach towards investor support across the federal and state governments was required to convert more announcements to actual investments.
The NIPC boss further explained that some investment announcement might not necessarily translate to actual investments in the same year the interests were made known for various reasons.
She added that while the FDI slump remained a global issue which did not affect Nigeria alone, the country had in the recent past made material policy reforms which had resulted massive inflow of capital.
Sadiku, particularly pointed out that the competition for capital remained fierce globally as countries struggle to reflate their economies – "which is why we are talking about investments going to another country because investors would go to whatever countries appeal to them".
She said all the states of the federation had a lot to do to woo investments into their respective jurisdiction in the interest of the country in general.
"But we would like every single state in Nigeria to be trying to appeal to investors to get them to come to that state. Any state that wins at that game, Nigeria is the winner.
"The more states have the capacity to promote investments to themselves, to sell themselves the better of Nigeria as a country is, "she said.
Culled from This Day